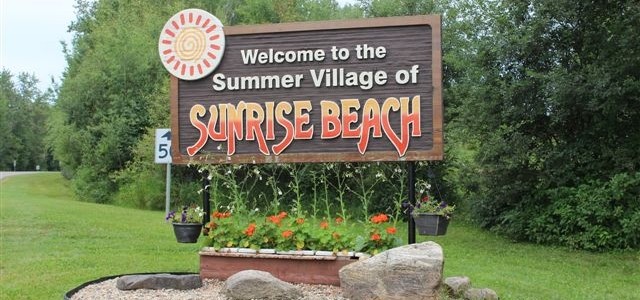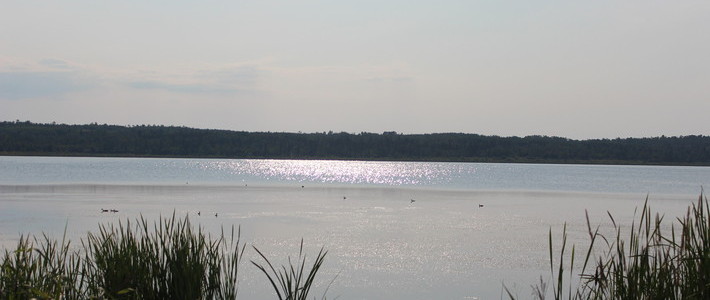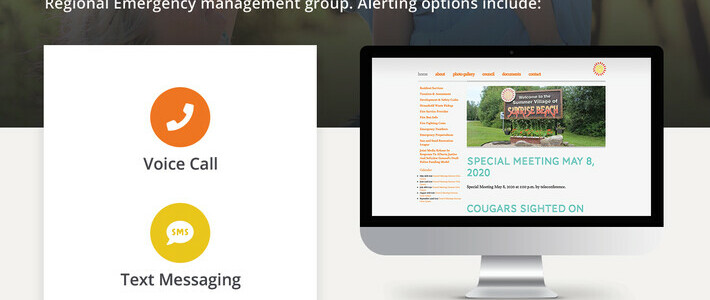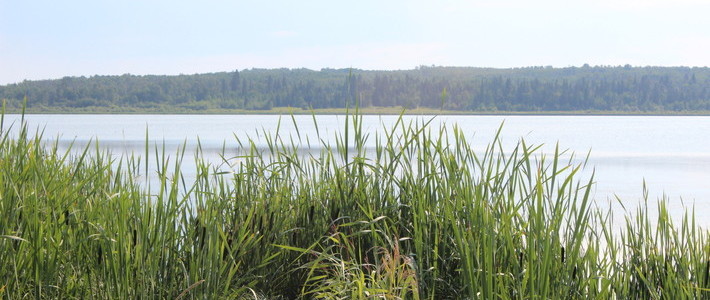 Sunrise Beach Emails were Compromised
On August 13, 2020 the office emails were "spoofed" according to our Email provider.  Other than some emails were sent, no other information was compromised. 
The email provider was able to get us back on track and the IT Company was confident nothing else was tampered with. 
We are sorry if you received emails that you couldn't open or that they were asking to put  a password that didn't work. 
Administration 
Municipal Development Plan
Municipal Development Plan Project
The Summer Village of Sunrise Beach is currently part of a 3-component project along with 7 other municipalities.  One component is to adopt a Municipal Development Plan (MDP) which will be a mandatory requirement for all municipalities under the Modernized Municipal Government Act.  The Municipal Development Plan is a primary document that guides the future development and growth of the whole community.  The MDP sets the vision on how to accommodate this growth responsibly and serves as an important decision-making tool for Council, administration and all stakeholders.  As a statutory plan required by the Alberta Municipal Government Act, the MDP provides direction for Council, administration, developers and builders, property-owners, residents and adjacent municipalities.   
An MDP will address several items, including:
-future land use
-future development
-coordination
-transportation
-municipal services 
Plan to attend the public hearing on September 22, 2020 at 6:45 at the Onoway Heritage Centre. 
The room will be set up for social distancing. 
Stay Informed with Sunrise Connect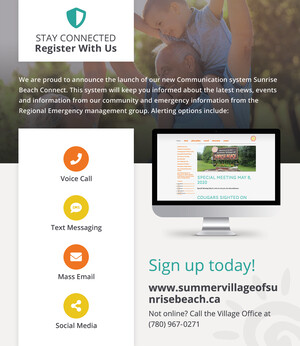 The Summer Village of Sunrise Beach is excited to announce the launch of Sunrise Beach Connect. Working through our regional summer village association, the Summer Villages of Lac Ste. Anne County East, and in partnership with several other municipalities, the Summer Village of Sunrise Beach encourages all property owners, residents and stakeholders to sign-up today!
The All-Net system is a multi-network integrated communication platform designed specifically for municipalities. Connect will allow the Summer Village to send a variety of community and emergency messages directly to subscribers. The municipality understands the importance of engaging with our stakeholders and sharing critical information with our residents and guests;
Connect will help us do this better than ever before! As a subscriber you will have the ability to customize what types of messages you receive(community, emergency, weather warnings, etc.) and what delivery method (call, text, email,etc.) you want to use. The system is easy to subscribe to and there is no additional charge to register. We know privacy is important and this system keeps your contact details protected.
Please use the form provided on the website to subscribe today or contact the office for
assistance! If you have any questions regarding this service, please contact the Sunrise Beach office.
Connect is an exciting opportunity for the Summer Village to be more engaged with the
community and to be better prepared when responding to emergency situations
IT ONLY REACHES ITS FULL POTENTIAL IF EVERYONE SIGNS-UPCLICK LINK TO:
Sign Up Today and Stay Connected!
Cougars Sighted on Leisure Lane
Please note that 2 cougars were sighted on Leisure Lane on Sunday April 12, 2020.
Please be careful while out walking, especially with your pets. 
Summer Village Administration Office Closed
Effective immediately the Summer Village of Sunrise Beach administration office is closed to the general public.
Council meetings will continue via teleconference.
If public would like to listen to the Council meeting by teleconference please call into the office. 
Staff will still be available to answer the phone and check emails.
Covid Announcement
Public Health & Coronavirus Awareness
Residents and visitors,
Re: Public Health and Novel Coronavirus Awareness (March 12th, 2020)
As many of you are aware, addressing the spread of the Novel Coronavirus (COVID-19) remains a focus for global, federal, provincial and local authorities. Earlier this week, the World Health Organization (WHO) declared the coronavirus outbreak a pandemic, and as the impact has spread to Canada our federal and provincial governments are providing regular guidance to the public on the matter.
The following link is offered through Alberta Health Services, and is updated regularly to ensure timely and accurate information:
https://www.albertahealthservices.ca/topics/Page16944.aspx
As a reminder, to help protect you and your family against all respiratory illnesses, including flu and COVID-19, you should:
Wash your hands often and well
Avoid touching your face, nose, or mouth with unwashed hands.
Avoid close contact with people who are sick
Clean and disinfect surfaces that are frequently touched
Stay at home and away from others if you are feeling ill
Contact your primary health provider or Health Link 811 if you have questions or concerns about your health
When sick, cover your cough and sneezes and then wash your hand.
Although the province-wide risk assessment of COVID-19 remains low a this time, and there are no reported cases (as of today's date) in the immediate area, we encourage you to be diligent and proactive in preventing the spread of COVID-19. Our office will continue to monitor the situation and provide relevant material is it becomes available. At this time, office hours for the municipal office of the Summer Village will remain unchanged, and business operations internally will continue as usual, however if the situation changes we will advise. 
If you have questions regarding this notice or need help accessing the information referenced in the notice feel free to contact the Summer Village office at 780-967-0271.
Culvert Policy
If you are thinking about replacing your culvert please check out the Culvert Policy. 
There is a short application form to fill out. 
WASTE COLLECTION
Solid waste pickup is on Tuesdays weekly from May to October & biweekly from November to April.
Please have your waste bin out the night before and remove from the street once it has been emptied.
Dates for Pick up in 2020:
WATER INVADERS - PlantsThat Can Change Alberta's Waters and Wetlands
For more information on a guide to invasive plants for boaters, cottage owners and water gardeners click on Water Invaders below.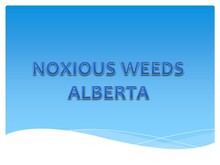 NOXIOUS WEED INFORMATION
EAST END BUS FALL 2020
NEW EVENT
EAST END BUS SCHEDULE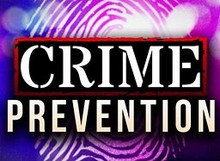 CRIME PREVENTION
This is a fan out message from the Stony Plain and District Crime Prevention Association
Sadly in recent weeks several fire departments in the province, and their communities, have been the subject of fraudulent fundraising activities.  Individuals have been calling residents of the communities and identifying themselves as a member of the local fire department. The caller would then advise the resident that they were conducting fundraising efforts for the fire department and seeking cash donations.  In all reported instances, the fire departments mentioned were not conducting any fundraising and they do not raise funds in this manner.  The fire departments involved have notified the RCMP and/or Municipal Police and I understand investigations are ongoing.
As this is not an isolated situation the Office of the Fire Commissioner (OFC) believes that passing this notice along to all fire departments in the province may provide the opportunity for you to create some community awareness of the situation and prevent your residents, and your good name, from being exploited.  The OFC would also remind fire departments that if you will be conducting any fund raising actives you should ensure that you develop messaging to disseminate in advance within your community which creates awareness of those activities for your residents and local media. This messaging should provide contact information so that anyone having any questions or concerns can contact and discuss them with fire department officials.
The same advice also applies to Search and Rescue Groups within Alberta.
The purpose of this message is to make residents aware of potential suspicious activity in their area.  Please be aware of your surroundings and report suspicious vehicles and or people immediately.
Stony Plain/Spruce Grove RCMP remind you not to make it easy for thieves. Ensure your vehicle doors are locked and valuable items are removed.
The Spruce Grove / Stony Plain Drug Section Information Tip Line is 780-968-7212.  Anyone with drug information is asked to call and leave a message.
If you have any information on this crime please contact the Stony Plain RCMP at
(780)968-7267
or call Crime Stoppers at
1(800)222-8477 (TIPS)
by text the keyword TIP205 (TIP250 for Edmonton Metro)
& your Tip to CRIMES (274637)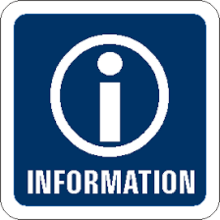 SMALL VEHICLE INFORMATION