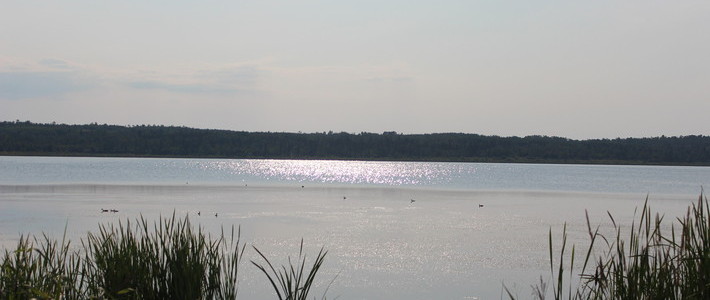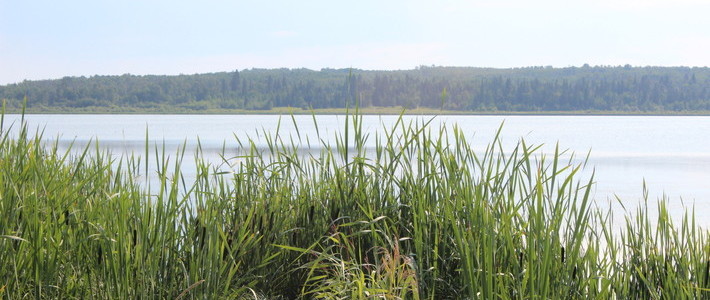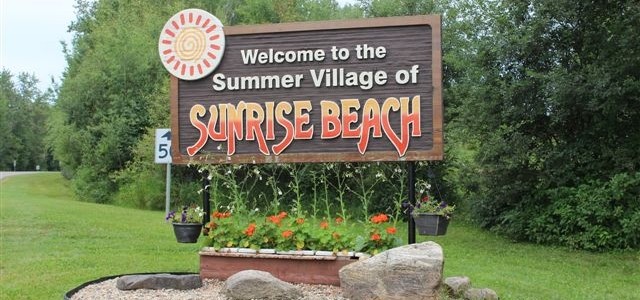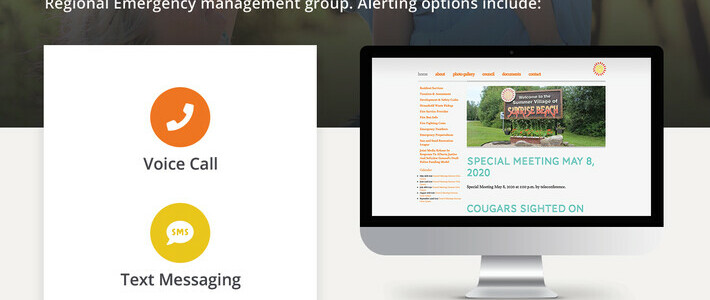 Council Meetings
Next meeting: August 23, 2022 at 7 pm  (Organizational Meeting, followed by the regular Council meeting)
Due to the restrictions being lifted regarding COVID-19, in person attendance at Council meetings is again permitted. The public is also still able to attend Council meetings virtually (via zoom). 
Meeting ID: 811 7081 2455
Passcode: 054466
PANCAKE BREAKFAST
Join us for a Pancake Breakfast!
Date: August 14th, 2022
Time: 9:00 A.M. TO 11:00 A.M.
Location:  the hall
See you there!!
Subdivision and Development Appeal Board
NOTICE OF SUBDIVISION & DEVELOPMENT APPEAL BOARD HEARING
DEVELOPMENT PERMIT FILE NO. 22DP05-44
WITH RESPECT TO LANDS DESCRIBED AS PLAN 4652TR, BLOCK 1, LOT 8 : 4108 SYLVAN COVE WITHIN THE SUMMER VILLAGE OF SUNRISE BEACH, AB (THE "LANDS")       
A Notice of Appeal was received with respect to development upon the above noted lands.   An appeal has been brought forth on the decision of the Development Authority for the Summer Village of Sunrise Beach to deny Development Permit Application No. 22DP05-44, which proposes a Home Occupation – Doggy Daycare (Dog Kennel).  A Subdivision and Development Appeal Board Hearing has been scheduled for the following date and time:              
Date:                    Monday, August 22, 2022
Time:                    6:30 P.M.
Place:                   Myrna Noyes Community Hall (63 Lakeshore Drive, Summer Village of Sandy Beach, AB)
This hearing is held for the purpose of determining the basis of the appeal, as well as, the reasons for the decision given by the Development Authority.  You are, therefore, invited to attend this Hearing.
If you wish to submit any written submissions to be presented at the hearing, please submit them to the Clerk of the Subdivision and Development Appeal Board by email, mail or courier to be received no later than August 18, 2022 at 4:30pm.   
Mail: Milestone Municipal Services Inc., Attn. Emily House, Site 1, Box 157, RR 1, Onoway, AB  T0E 1V0
Courier: Emily House, 990 Bauer Avenue, Spring Lake, AB  T7Z 2S9
Email: emily@milestonemunicipalservices.ca
Any written materials submitted to the Subdivision and Development Appeal Board will become part of the agenda package and will be available to the public.
If you should have any questions, please feel free Emily House, SDAB Clerk, at 780-914-0997 or emily@milestonemunicipalservices.ca.
Proposed Development by Vivcor Holdings (campground)

January 5, 2022
RE: HUMMOCKY RV RESORT (Campground) – SE 34-55-1-W5M (See Map) (the "Lands").
History:
May 2021: Sunrise Beach (SRB) Council and Administration met with the developer of the proposed Campground to discuss a temporary access to the Lands.   Temporary access was granted by the previous Council.
September 28, 2021 SRB Administration and Council in receipt from Lac Ste. Anne County (LSAC) of a subdivision application to separate the Lands (subdivide) with the boundary being Shedden Drive.   SRB response to the subdivision referral addressed the location of access points to the subdivision and the standards for those accesses.   Such met the requirements of the Subdivision Regulation for legal and physical access to the parcels; where the accesses to these agricultural lands are being located and constructed to SRB's request.   LSAC conditionally approved the subdivision in October 2021.
December 2021 Notice of "Open House" with respect to a proposed Campground upon the Lands in the local paper, with the open house scheduled for Thursday, January 6, 2022 at 6:30 pm (Online).   This "Open House" is in support of the developers proposed Area Structure Plan and Re-districting application.
Process:
The proposed development is a Campground – Major which is neither a Permitted, nor a Discretionary, Use within the current Agriculture 2 (AG2) Land Use District under the LSAC Land Use Bylaw.   The first steps for the developer of the Lands to allow for a Campground is for them to prepare an Area Structure Plan and make application for the Lands to be re-districted to Commercial Recreation (CREC) District, where such use is Discretionary.
The LSAC Land Use Bylaw, Section 3.5 requires an Open House as a prerequisite for application for such a development, the Open House scheduled for January 6, 2022 is being held to that end.
Subsequently we are presuming the developer will be submitting to LSAC formal application for approval of their Area Structure Plan and Re-Districting application.   This is a formal process requiring notice to affected parties (adjacent landowners and other stakeholders (ex. AB Environment, AB Transportation, Utility Companies etc) and a Public Hearing on the amending Bylaws.   LSAC Council must certainly heed all submissions and presentations made at the Public Hearing in making their decision to pass, or not pass, the requisite bylaw amendments.   There is no appeal (except at the ballot box) of the decision of LSAC Council on these bylaw amendments.   Should these bylaws fail to be passed by LSAC Council, the project may not proceed.   The developer may reapply.
Should the Bylaw amendments be passed by LSAC Council, the next step for the developer is to make application for development permit for the Campground.   As Campground is a Discretionary Use, LSAC's Municipal Planning Commission (MPC) is the development authority.   Where the MPC would be inclined to approve the application, upon referral to and negotiation with SRB, as part of the Developers Agreement, a Road Use Agreement with SRB would / should be put in place.   We do have an Inter-municipal Collaboration Framework in place with LSAC, and it would be reasonable to expect that SRB would be able to negotiate a Road Use Agreement for this development.
The decision of MPC for LSAC may be appealed by SRB or any affected party to the Subdivision and Development Appeal Board of LSAC.
Click to view Referral document.
Click to view Decision Referral document.
Click the image at the top of this article to see the proposed site plan for the campground.
Hummocky RV Resort Open House
Hummocky RV Resort, a proposed development by Vivcor Holdings, is holding a Community Open House (Drop-In) on Saturday, April 9, 2022 from 1 - 3 pm at the Onoway Museum (Room #3).
Click for more information, and RSVP to www.hummockyrvresort.ca.
Notice of Public Hearing: Redistricting Application
*Please be advised that the Public Hearing scheduled for May 12th, 2022 regarding the HUMMOCKY RV RESORT had been postponed. 
NOTICE OF PUBLIC HEARING of Bylaw 22-2017-06-2022 and Bylaw 08-2022
SE 34-55-01 W5M
Lac Ste. Anne County
Place: Council Chambers, Lac Ste. Anne County Office (56521 Range Road 65)
Date: To be determined*
Time: To be determined*
Should you have any comments or concerns regarding this proposed development, please forward them to the undersigned by April 29, 2022. Alternatively, you can bring your comments and concerns up at the Public Hearing Scheduled for May 12, 2022 at 10:00 a.m. at the County Office. 
Cougar Sighting
Warning to all residents, please be advised that there has been a few cougar sightings throughout the Summer Village. Please use caution when outside.
Sandy Beach Truck Fill Station
The Sandy Beach Truck fill station now open. It is located behind the Summer Village of Sandy Beach Administration & Public Works Building.
To apply for a Flowpoint account, please visit www.water-fill.com or call 1-844-509-2837. There is no cost to apply via the web. Phone application is $19.95.
Lac Ste Anne East End Bus
The Lac Ste. Anne East End Bus Society is open and ready to roll.
Masks are required when travelling with EEB. Please stay home if you are not well.
Tax Notices
​​2022 Tax & Assessment Notice Certification of Mailing
This is certification under Sections 310(4) & 336(1) of the Municipal Government Act that 2022 Combined Assessment and Tax Notices were mailed to all property owners in the Summer Village of Sunrise Beach on May 17th, 2022.
Wendy Wildman, Chief Administrative Officer
Emergency Management Assistant
The Summer Village is looking for an Emergency Management Assistant. They would be responsible for assisting the Director of Emergency Management if an emergency in the village  occurred. The assistant would be responsible for taking some courses and help to organize a plan. 
Stay Informed with Sunrise Connect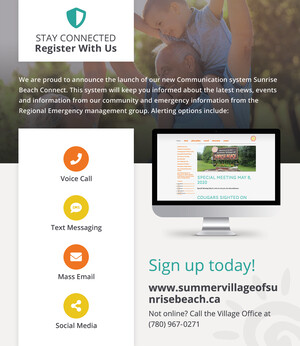 The Summer Village of Sunrise Beach is excited to announce the launch of Sunrise Beach Connect. Working through our regional summer village association, the Summer Villages of Lac Ste. Anne County East, and in partnership with several other municipalities, the Summer Village of Sunrise Beach encourages all property owners, residents and stakeholders to sign-up today!
The All-Net system is a multi-network integrated communication platform designed specifically for municipalities. Connect will allow the Summer Village to send a variety of community and emergency messages directly to subscribers. The municipality understands the importance of engaging with our stakeholders and sharing critical information with our residents and guests;
Connect will help us do this better than ever before! As a subscriber you will have the ability to customize what types of messages you receive(community, emergency, weather warnings, etc.) and what delivery method (call, text, email,etc.) you want to use. The system is easy to subscribe to and there is no additional charge to register. We know privacy is important and this system keeps your contact details protected.
Please use the form provided on the website to subscribe today or contact the office for
assistance! If you have any questions regarding this service, please contact the Sunrise Beach office.
Connect is an exciting opportunity for the Summer Village to be more engaged with the
community and to be better prepared when responding to emergency situations
IT ONLY REACHES ITS FULL POTENTIAL IF EVERYONE SIGNS-UPCLICK LINK TO:
Sign Up Today and Stay Connected!
Culvert Policy
If you are thinking about replacing your culvert please check out the Culvert Policy. 
There is a short application form to fill out. 
Please Do Not Impede the Natural Flow of Water
There has been an ongoing issue with the impediment of natural flow of fish, water and biodiversity under the highway 642 causeway. 
This has been reported to Alberta Environment and  there are fines that equal $50,000 for blocking water flow. 
Please refrain from this action. 
WATER INVADERS - PlantsThat Can Change Alberta's Waters and Wetlands
For more information on a guide to invasive plants for boaters, cottage owners and water gardeners click on Water Invaders below.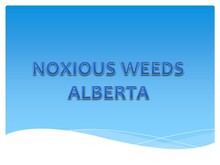 NOXIOUS WEED INFORMATION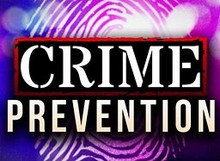 CRIME PREVENTION
This is a fan out message from the Stony Plain and District Crime Prevention Association
Sadly in recent weeks several fire departments in the province, and their communities, have been the subject of fraudulent fundraising activities.  Individuals have been calling residents of the communities and identifying themselves as a member of the local fire department. The caller would then advise the resident that they were conducting fundraising efforts for the fire department and seeking cash donations.  In all reported instances, the fire departments mentioned were not conducting any fundraising and they do not raise funds in this manner.  The fire departments involved have notified the RCMP and/or Municipal Police and I understand investigations are ongoing.
As this is not an isolated situation the Office of the Fire Commissioner (OFC) believes that passing this notice along to all fire departments in the province may provide the opportunity for you to create some community awareness of the situation and prevent your residents, and your good name, from being exploited.  The OFC would also remind fire departments that if you will be conducting any fund raising actives you should ensure that you develop messaging to disseminate in advance within your community which creates awareness of those activities for your residents and local media. This messaging should provide contact information so that anyone having any questions or concerns can contact and discuss them with fire department officials.
The same advice also applies to Search and Rescue Groups within Alberta.
The purpose of this message is to make residents aware of potential suspicious activity in their area.  Please be aware of your surroundings and report suspicious vehicles and or people immediately.
Stony Plain/Spruce Grove RCMP remind you not to make it easy for thieves. Ensure your vehicle doors are locked and valuable items are removed.
The Spruce Grove / Stony Plain Drug Section Information Tip Line is 780-968-7212.  Anyone with drug information is asked to call and leave a message.
If you have any information on this crime please contact the Stony Plain RCMP at
(780)968-7267
or call Crime Stoppers at
1(800)222-8477 (TIPS)
by text the keyword TIP205 (TIP250 for Edmonton Metro)
& your Tip to CRIMES (274637)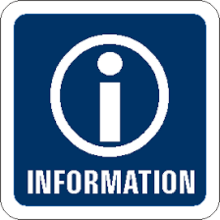 SMALL VEHICLE INFORMATION